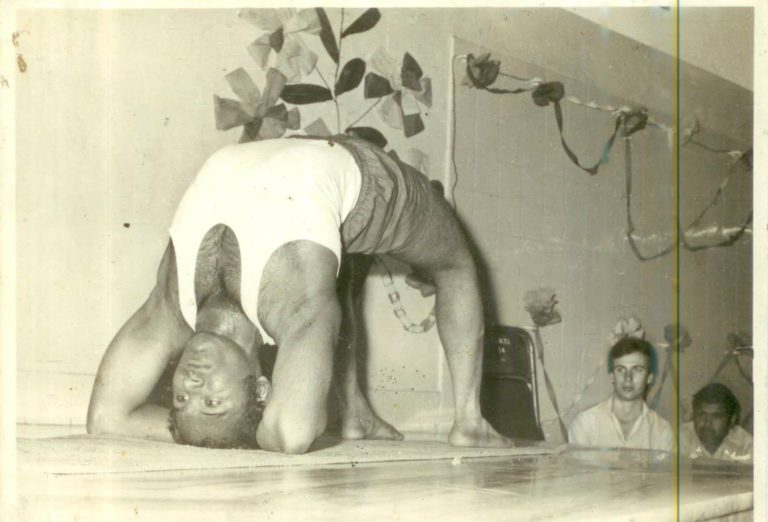 Mr. Vinod Dulal, disciple and former assistant to B.K.S Iyengar, designed his own style of high-intensity yoga called 'Vinod Dulal Yoga' in 1970s. He holds more than 45 years of experience in guiding and teaching yoga to people of all age groups. He has conducted various yoga workshops, teacher training and global retreat programs that are intended to make you work, sweat and grind, and consequently experience a transformation in fitness levels, in the form of enhanced strength, flexibility, and endurance. Vinod Dulal Yoga promotes a healthy outlook towards life and focuses on overall wellbeing of body, mind and soul.
Vinod Dulal Yoga Institute was formed by him and his wife in the 1990s as a hub for students to understand and study yoga under his guidance. 
What is Vinod Dulal Yoga?
Traditionally, Yoga comprises twisting and bending body parts in a specific fashion that relaxes and eases your body and mind. However, Vinod Dulal Yoga includes practices of 'twisting and bending' with higher intensity, and at a faster pace to help you kick your endurance and strength up a notch. It is a modified version of Hatha Yoga and can be called a 'modern way of yoga/smart yoga' that is something more than the regular yet not less than a hard-core gym workout.
Vinod Dulal Yoga focuses on letting the practitioners experience the peak of their potential through a sequence of exercises performed under a fast-paced momentum. It is a way to attain fitness and strength with full intensity and exuberance. It's a holistic approach of pushing one's physical and mental limits beyond certain levels to achieve complete wellbeing.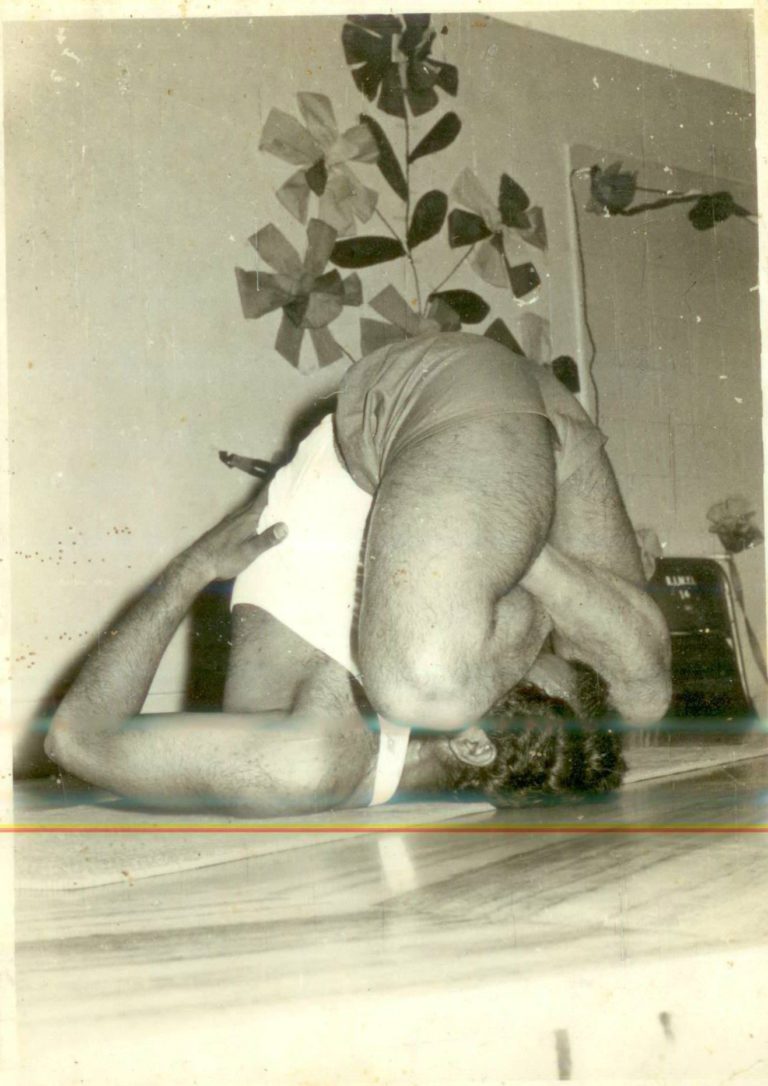 How effective is Vinod Dulal Yoga?
At Vinod Dulal Yoga Institute, we practice a variation of Hatha Yoga at high intensity. This is no less than a cardio workout for the whole body. The asanas are sweat boosting that warm up your body, gradually pushing yourself to a higher physical possibility. Performing at a higher speed and intensity also boosts up the metabolic rate and blood circulation within the body. Continual practice of yoga also helps to combat several physical ailments like arthritis, cardiovascular issues, diabetes, migraine, hormonal imbalance, obesity, etc.
Key areas of Vinod Dulal Yoga
Cardiovascular ailments
Physical strength and stamina building
Flexibility
Mental and emotional strength building
Building good lean muscles 
Achieving good posture
Reversing the effects of ageing
Weight loss